September 4th, 2014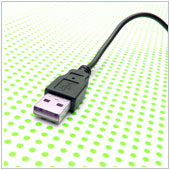 What do you do when your smartphone needs to be charged but your charger is not at hand? A handy solution is to turn to a public charging kiosk. But what you might not be aware of is the fact that this can lead to juice jacking of your smartphone. To avoid this security threat, it's time to get a comprehensive view of what juice jacking is and how you can protect your smartphone from it.
What's juice jacking?
Regardless of the kind of smartphone you have, whether it's an Android, iPhone or BlackBerry, there is one common feature across all phones: the power supply and the data stream pass over the same cable. This setup allows for juice jacking during the charging process whereby user access is gained on your phone by leveraging the USB data/power cable to illegitimately access your phone's data and/or inject malicious code onto the device.
Read more.