October 10th, 2014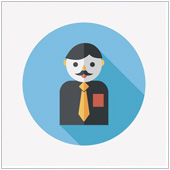 One of the keys to business success is your staff. If you as a manager or business owner treat your employees well, your business has a better chance of running far more smoothly and will be far easier to manage too. While this is certainly easy to say, it can be a challenge to effectively manage employees in reality, and that's where systems like Enterprise Resource Planning, or more specifically HR modules, can really help.
What are Human Resource modules?
ERP, or Enterprise Resource Planning, is a suite of integrated business software applications (often called modules) that allow companies to track and manage data and even automate some business functions, including Human Resources.
Read more.