December 18th, 2014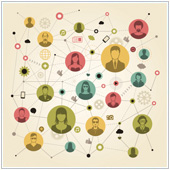 Measuring the overall success of a marketing campaign is often dependent on a number of metrics. When it comes to measuring the success of your social media campaigns, the most common metric employed is the number of shares. Companies who post content online often find it difficult to get their content shared through. If this resonates with you then here are four common reasons as to why your content might not be be shared and what you can do about that.
1. The vast majority of people are hesitant to share content
According to a study conducted by Carnegie Mellon University and Facebook over a 17 day period, approximately 15.3 billion comments and posts were written but were then deleted and not posted on Facebook alone.
Read more.